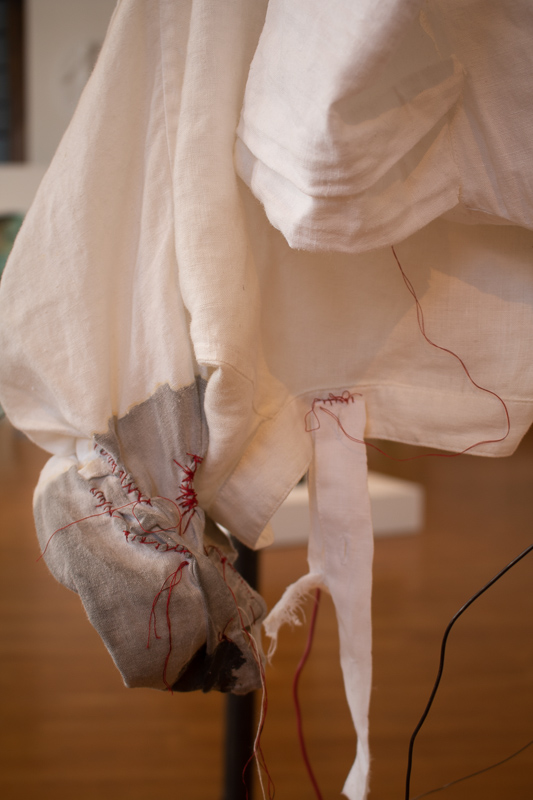 Sister Transistor, 2018. Steel, clothesline, clothespins garments, paper, wire, lipstick, pins, paint, graphite. Size variable.
I use traditional materials and and processes in non-traditional ways: weaving wire; using stitches as marks rather than purely functional elements; tearing seams out of clothing and altering the function of objects usually associated with female beauty (lipsticks, bobby pins, corsage pins). The resulting work observes social dynamics, and societal and self-imposed restrictions, and asks how we can work through and beyond them.
In popular American culture the beauty and fashion industries, social media and corporate culture fuel divisions among women. Competition and insecurity generate profits.
Implements typically associated with women's work and female beauty - needles, thread, fiber, scissors; beauty products and women's fashion - serve as metaphor for the dynamics between women in contemporary society. Lipsticks can be transmitters that communicate and connect. Needles are elements of both construction and pain. Thread becomes the reliable spine of a garment, and the code that conveys the narrative of the maker. Existing garments are dissected and reconstructed in new forms, with new purpose, acknowledging that we are not irreversibly confined to a predetermined existence.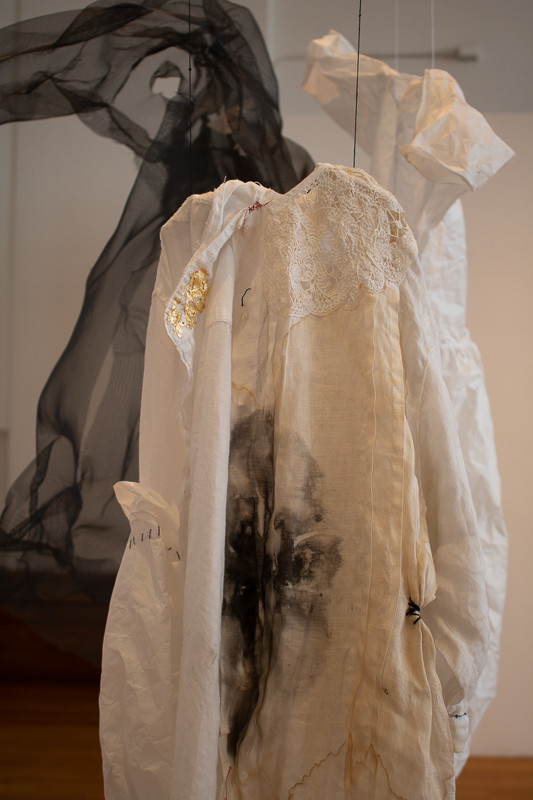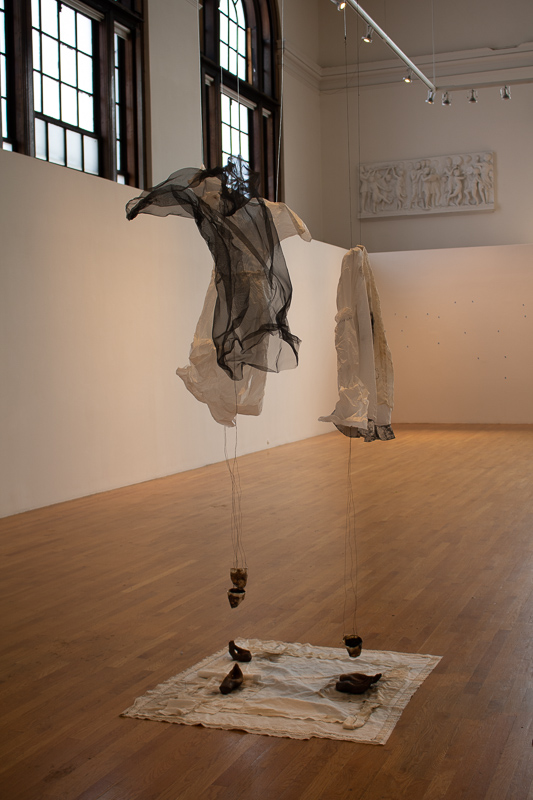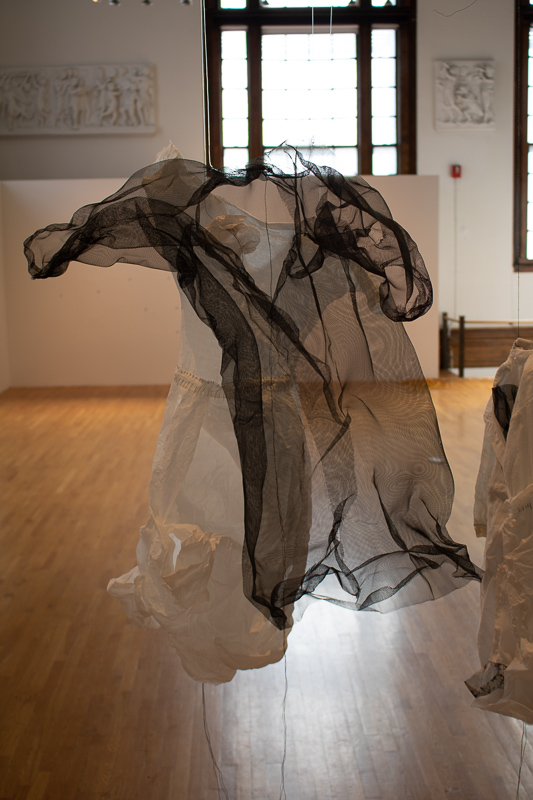 Holy Ordinary, 2018. Paper, linen, lace edging from pillowcases, screen, wire, tea, iron, gold leaf, thread.
Paper bowls filled with tea leaves are suspended from the dresses above. When water is added to the bowls, the tea drips onto the iron hands below. The interaction between the tannins in the tea and the iron oxide result patterned staining, leaving a permanent impression on the fabrics below.
Wisdom, strength, trauma, lived experiences are transferred from one generation to the next. We can't know what we have inherited from ancestors we've never met.
Pupal, 2017. Dress, plaster, ink, canvas, paint, screen, wire, paper, wax.
My dress, coated in plaster and cracked so the ink could bleed through, creating delicate veins through the surface. Keeping track, accounting, transitioning, transforming. Papers recovered from an old family barn, just prior to demolition for development.